Welcome to Hotel Topazz Lamee
Discover and experience Vienna
Staying at a more central space in the urban metropolis than at Hotel Topazz Lamee is hardly possible. In the best neighborhood overlooking St. Stephen's Cathedral, our hotel captures the city's long history through unique architecture and luxurious design, showing our appreciation for the present while reflecting its past. We invite you to take a new perspective and to switch sides. Thus, we have created an exclusive retreat that realizes our vision of the perfect symbiosis: Hotel Topazz Lamee - two parts of a work of art, one heartbeat apart.
THE TOPAZZ
With its breathtaking, award-winning architecture, enormously comfortable furnishings and at the same time sustainable, resource-saving philosophy, The Topazz sets standards that once enjoyed, you would not want to do without. A gem beyond all conventions, which is not for nothing one of the best hotels in Vienna. A place where you feel comfortable and at home from the first moment.
THE LAMEE
Best location, best view, best atmosphere. The Lamee was inspired and shaped by the breathtaking beauty Hedy Lamarr.
At lofty heights, Lamee Rooftop is the most exclusive location in the heart of Vienna. The breathtaking backdrop of the city center invites you to enjoy, chat and linger.
Enjoy our exclusive offers
Simply press the pause button and switch off: Our tailored offers promise unique experiences.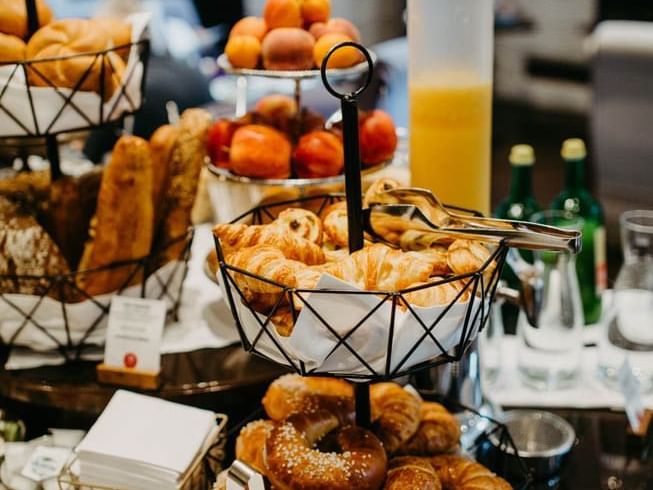 Early Bird
The early bird catches the worm: our early bird discount not only provides more anticipation but also more money in your pocket. Up to 21 days before arrival, there is a 10% discount, up to 7 days before arrival, there is a 5% discount.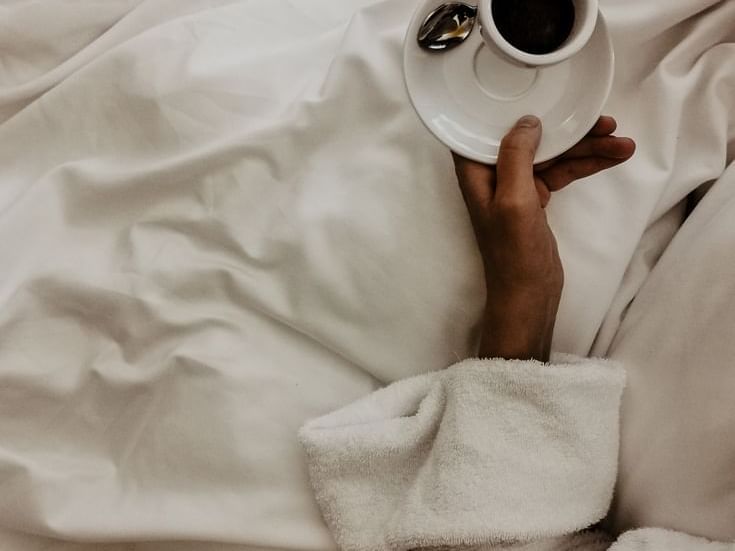 Long Stay
Time is precious. And because more time means more relaxation, the Long Stay discount makes it possible to invest in more indulgence. Therefore, for a stay of 3 nights there is a 15% discount.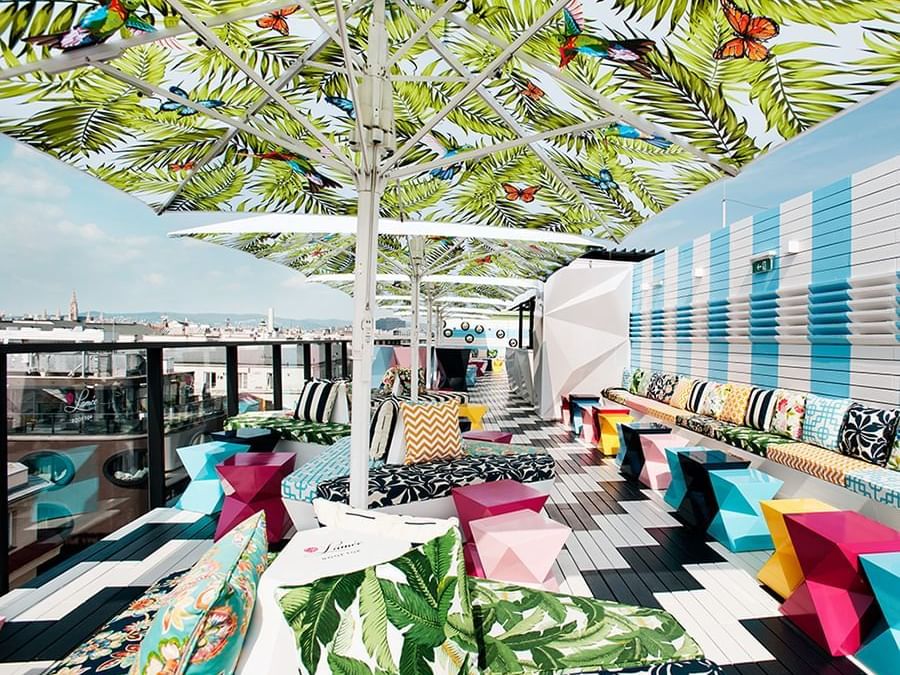 Experience Vienna Special
The best way to celebrate life - our EXPERIENCE VIENNA SPECIAL:
3 nights in a double room, including breakfast, snacks and beverages in the minibar and a bubbly surprise!
Treat yourself with a bottle of sparkling wine from BIOWEINGUT LENIKUS, some typical Austrian sweets and two vouchers for our LAMÉE ROOFTOP bar or LAMÉE MINIBAR.
Newsletter
Stay In Touch! Experience everything Hotel Topazz Lamee has to offer and see Vienna through the eyes of a local.